Tomskkabel LLC has launched the production of multifunctional polymer mats.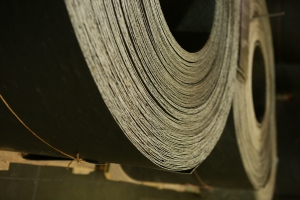 PACKAGE FROM POLYMERIC MATS AT 20% CHEAPER OF WOODEN LINING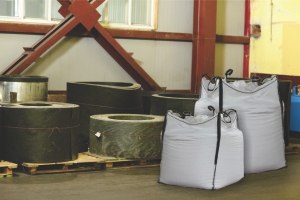 The width of the polymer mats varies from 200 to 1050 mm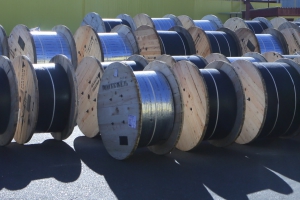 For all partners, we offer multifunctional polymer mats developed by our company.
The use of this type of packaging materials provides several advantages.
  First, the use of polymer mats in the form of packaging material, including packaging of drums, instead of wooden plating, facilitates packaging and unpacking, while reducing the complexity of the process by several times in comparison with wooden plating. Mats are not traumatic.
  Secondly, mats have waterproofing properties, which allows them to be used for waterproofing roofs of various rooms.
  Thirdly, polymeric mats can be used as a floor covering for industrial premises. Mats have good resistance to abrasive loads, in addition exclude the possibility of sliding on their surface.
Also, mats can be used as a covering material in utility and storage rooms.
  Packaging using polymer mats provides a high level of cable protection against damage during transportation and storage in open areas, giving a packed drum a presentable and neat appearance.
To place an order, as well as get more detailed information about the polymer packaging, please call: 8 (3822) 49-89-89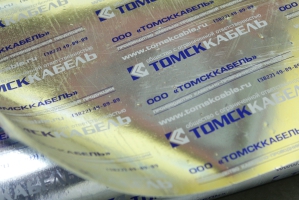 The buyer can order the application on the entire length of the polymer mat of your logo and additional advertising information. Corporate identity always distinguishes products from the general range of suppliers.
  Dimensions of polymer mats width x length, mm

 
 

  Branding

 
 

  Drum Type

 
 

  Price with VAT, in rubles

225 * 2510

+

Cylinder 8

68,52

390 * 2510

+

Cylinder 8а

118,76

490 * 2510

+

Cylinder 8б

149,21

490 * 3290

+

Cylinder 10

195,59

490 * 3980

+

Cylinder 12

236,60

705 * 3980

+

Cylinder 12а

340,42

705 * 4550

+

Cylinder 14

389,18

790 * 5170

+

Cylinder 16

495,52

895 * 5490

+

Cylinder 17а

596,14

995 * 5800

+

Cylinder 18

700,15

1050 * 6480

+

Cylinder 20

825,48

225 * 2510

-

Cylinder 8

54,73

390 * 2510

-

Cylinder 8а

94,86

490 * 2510

-

Cylinder 8б

119,18

490 * 3290

-

Cylinder 10

156,22

490 * 3980

-

Cylinder 12

188,98

705 * 3980

-

Cylinder 12а

271,90

705 * 4550

-

Cylinder 14

310,85

790 * 5170

-

Cylinder 16

395,78

895 * 5490

-

Cylinder 17а

476,13

995 * 5800

-

Cylinder 18

559,21

1050 * 6480

-

Cylinder 20

659,33